Our friendly team is excited to meet you! We love helping our guests achieve healthier, more beautiful smiles, and will work with you to create a treatment plan that meets your needs. Call Johnson Elite Orthodontics today to make your appointment with our orthodontist in Salt Lake City or South Jordan, Utah!
¡Se habla español!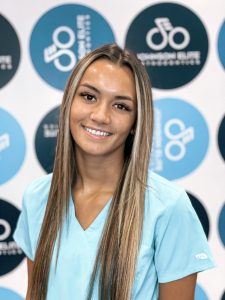 Lexi
Orthodontic Assistant
Lexi is one of our fabulous orthodontic assistants, and she has been with the team since July 2021. Lexi loves working with such an amazing group of hard-working women, and of course, Dr. Johnson.
As the middle child between two crazy sisters, Lexi adores her family. She is also passionate about being outdoors. More specifically, she loves rock climbing, snowboarding, and jeeping.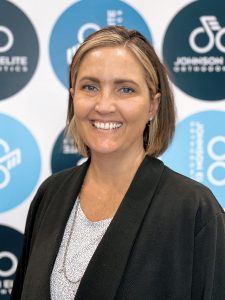 Heather
Financial Coordinator
Heather has been in the financial and administration field for over 20 years, and she helps ensure the energy in the office is positive and fun.
Heather and her husband, Jeremy, are proud parents of four children, ranging in age from 18 to 27. She is so grateful to have each and every one of them. When she is not hard at work, Heather loves to travel and spend time outdoors camping or being near water. She also has two dogs, a Yorkie name Jimmy and a Border Collie named Nova, and two cats, Boots and Buttons.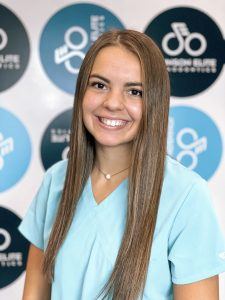 Ellie
Orthodontic Assistant
Ellie earned her Associates of Science degree from Snow College in 2021 and joined our team in June of the same year. She studied dental assisting at the Jordan Academy for Technology. One thing Ellie loves about working at Johnson Elite Orthodontics is being able to give people the confidence and the smile they are wanting.
Ellie is the second youngest of six kids. In her free time, she enjoys basketball, ballet, and photography.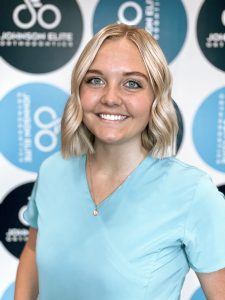 Kaitlyn
Orthodontic Assistant
Kaitlyn joined our team in January 2021. She has an Associates of Science degree from Salt Lake Community College. She is also X-ray certified. Her favorite thing about working at Johnson Elite Orthodontics is the amazing atmosphere that makes it feel like family. She is happy to do her part providing excellent customer service, closing gaps on huddle board and always showing up with a good, positive attitude.
Kaitlyn has been married to her husband, Kade, for almost three years. She is a twin and the youngest of five siblings. In her spare time, she loves fishing, hiking, tumbling, wakeboarding, and snowboarding.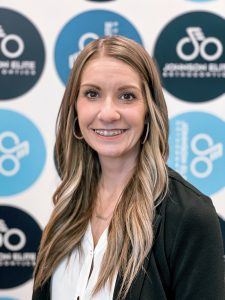 Kelli
Scheduling Coordinator
Kelli joined Johnson Elite Orthodontics in September 2021. She always puts our patients first and tries to be happy and positive. She loves talking to our patients and finding out what is going on in their lives. Kelli is married to her best friend and they have three boys and two girls. She enjoys playing volleyball and baking during the holidays. Speaking of holidays, Kelli's birthday is Valentine's Day and her favorite color is pink!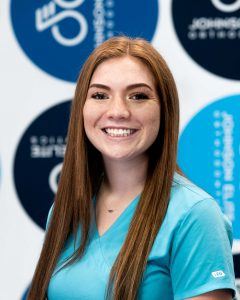 Aubrey
Orthodontic Assistant
Aubrey joined Johnson Elite Orthodontics in June 2020 and is currently attending Salt Lake Community College. She enjoys working with an awesome team and serving and getting to know all our amazing patients. She loves being another friendly face that patients can come to with all their needs! Outside the office, Aubrey enjoys spending time with her family and being outdoors, especially anywhere that there are dogs.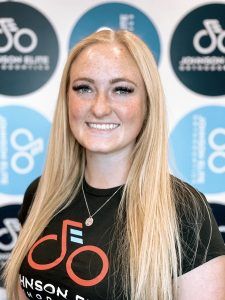 Shaylee
Marketing Director
Shaylee joined the Johnson Elite Orthodontics team in October 2018 as an assistant before moving to marketing in August 2021. She graduated dental assisting school in 2016 and attended Salt Lake Community College to study photography until 2018. She loves that the team here feels like family and that she has the opportunity to always be improving and growing.
Shaylee lives with her boyfriend, Chandler, and they have a black Lab. When she is not at the office, Shaylee loves to wake surf in the summer and ski in the winter. She loves the water, snow and adventure! She has also led paint nights for over five years.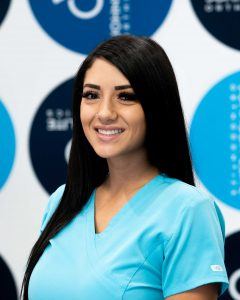 Hilda has been in the orthodontic field for over 10 years and joined our team in January 2013. She loves being able to help our patients achieve their best and most beautiful smile so that they can feel happier and more confident. Hilda always gives her best, and she is diligent in helping her patients understand everything about their treatment and how it will benefit their smile for life. Hilda has three beautiful children, two boys and one girl. Being their mom is the best thing that has happened to her. Outside the office, she loves the beach and anything outdoors, including hiking and spending days at the lake on a boat and jet skis.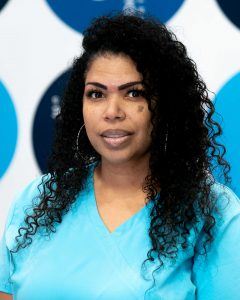 Jet'aime
Orthodontic Assistant
Jet'aime has been part of the Johnson Elite Orthodontics family since July 2014! She loves how our team works together and that we feel like family. She tries to lead by example in our office and is always smiling and trying to help our patients have a great experience with us. Jet'aime is a mother of two and a grandmother. When not in the office, she loves playing in the outdoors and especially enjoys doing anything with water!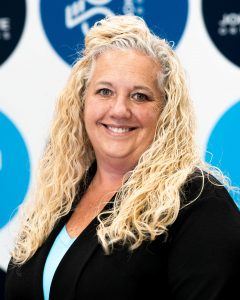 Michelle has been with our team since August 2012. She is always learning and trying new things, and she loves being part of our team because of how we all work together to make Johnson Elite Orthodontics the best it can be. Michelle and her husband have two awesome kids and several amazing grandchildren. In her free time, she enjoys boating and snowmobiling.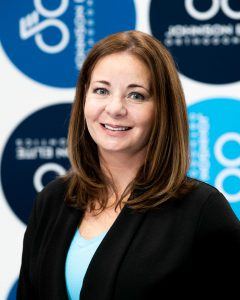 Natalie has been part of our team since 2016 and can be found helping out in all areas of our office. She loves seeing the beautiful smiles of our patients and how happy they are at the end of their treatment. Natalie has two children, a 16-year-old daughter and an 11-year-old son. Her hobbies include golfing and hiking.